*Photos show the Lexus 2023 model lineup - No Lexus TX photos available
Discover What the 2024 Lexus TX Will Offer
Lexus SUVs maintain their sporty design without sacrificing interior quality or capabilities. The 2024 Lexus TX is designed to show all the benefits of buying a new Lexus SUV, keeping you entertained and engaged whenever you drive. As an upcoming model in the new Lexus lineup, the 2024 TX will replace the Lexus RX-L as a three-row SUV designed for traveling with family, friends, and pets. We want to give you a closer look at what this model will come with to help you decide if it's the one you will wait for.
The currently expected trims are TX 350 and TX 500h. Lexus could release more trim and package options once it is closer to the release date, but we're already excited to show you what we know!
Make an Inquiry
* Indicates a required field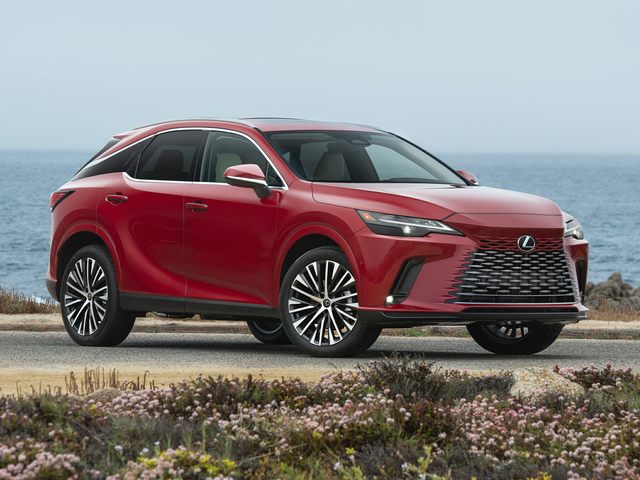 *Photos show the Lexus RX Luxury model - No Lexus TX photos available


A Stylish SUV for Your Driveway
The 2024 Lexus TX has only shown a few of its details so far. One image shows the rear half of the body, displaying its black pillars and floating roofline, ensuring you have the features you love for any occasion. The rear lights follow the same sculpts of the body, giving the elegant identity many Kansas City drivers will want.
Lexus SUVs provide capable ground clearance to get over most obstacles that could be in your way. We think you'll be able to rely on the 2024 TX for your weekend adventures and daily commutes, making it a versatile SUV to add to your Kansas City driveway.


A Look at the Cabin
You can expect the three-row SUVs to have a spacious interior with many features that promote comfort in any situation. It's likely for multi-zone climate control, premium upholstery options, and multiple seating options to create the experience you will love for any Kansas City drive. We're excited to provide more information as we get it, showing you why waiting for the 2024 TX could be a great choice.
Lexus models come with many incredible features to ensure you don't need to compromise while shopping. We expect many intuitive infotainment and connectivity options to help you access the songs and apps you need.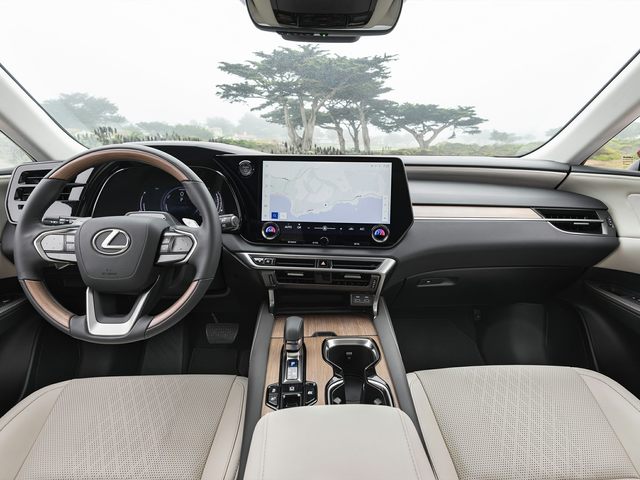 *Photos show the Lexus RX Luxury model - No Lexus TX photos available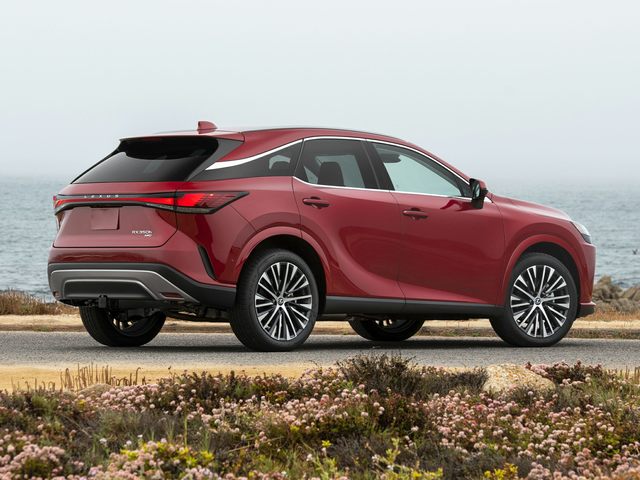 *Photos show the Lexus RX Luxury model - No Lexus TX photos available


Innovative Technology Makes It Easier to Handle Any Traffic
The new Lexus lineup has many safety features to help you through traffic. Current models have Lexus Safety System+ to keep an eye on the road around you, which we expect to see upgraded for the 2024 TX. Sensors and cameras will keep you in your lane and safe from other vehicles.
Still have questions about the 2024 Lexus TX? Reach out to our team for the answers you need about upcoming Lexus models. We're a team of Lexus enthusiasts who are always excited to talk about Lexus models, and we encourage you to call, email, or visit us to decide which model has what you need.




Enjoy Your Drive in the 2024 Lexus TX
The currently expected trim lineup shares its name with the engine options: the TX 350 and TX 500h. The first engine offers a dependable V-6, while the TX 500h is a hybrid powertrain that improves efficiency and acceleration. Driving a Lexus reinforces its athletic design, providing an SUV you can rely on for any occasion.
We expect to see all-wheel drive somewhere in the lineup. All-wheel drive offers great traction and control through difficult conditions, making it the ideal setup for family vacations and camping trips. Lexus transmission options are smooth and controlled; we're sure the 2024 Lexus TX will follow that trend.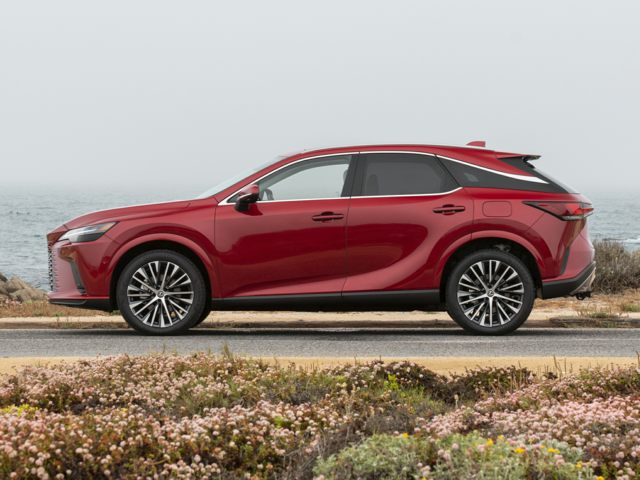 *Photos show the Lexus RX Luxury model - No Lexus TX photos available
Research Lexus Models:
ES,
ES Hybrid,
 GX,
IS,
IS 500,
LC,
LS,
LX,
NX,
NX Hybrid,
 RC,
RX,
RX Hybrid,
RZ,
UX
,
UX Hybrid
View New Lexus Inventory