| | |
| --- | --- |
| | |
|  Lexus GX | BMW X5 |
Comparing Popular Luxury SUVs Like the 2021 Lexus GX and 2021 BMW X5
Power and reliability are essential when it comes to an SUV, but some drivers are also looking for luxury; the 2021 Lexus GX offers it all for drivers to love. The bold design will catch your eye and draw you in, then the wide range of features will make sure you have everything you want while inside. Our experts look forward to showing you how the 2021 Lexus GX could be the model you want in your driveway.
There are several other luxury SUVs that you might be considering, including the 2021 BMW X5. As another popular model in the class, it makes sense that it would also be near the top of your list, but we want to help you see if it is the one that is right for you. A BMW model's performance and options stand out from many other models, but the 2021 Lexus GX still manages to stay on top.
Our team has researched these models and put them in a head-to-head comparison to give you the best idea of which has everything you are looking for. Our comparison takes an in-depth look at each model so that we can help you find the one that is right for your errands, road trips, and daily commutes.
We are always happy to answer your questions to make sure you feel confident during every drive. Our team is dedicated to finding an SUV that keeps you and your family more comfortable during the time spent inside, and we encourage you to reach out soon so that we can get you started. We look forward to helping you so that we can get you into your next vehicle.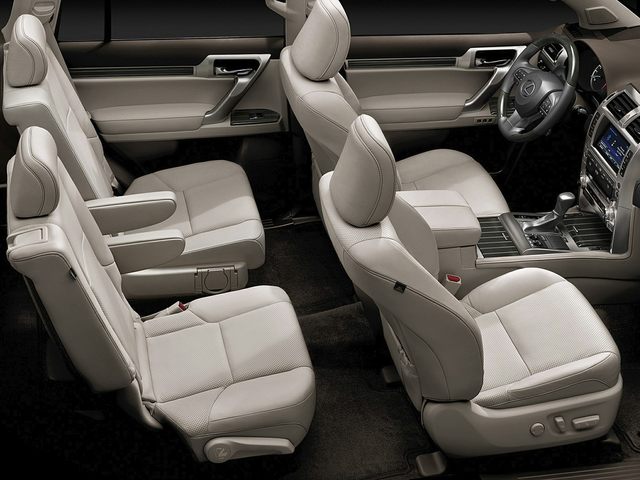 2021 Lexus GX vs 2021 BMW X5
The 2021 Lexus GX has a more competitive starting price than the 2021 BMW X5 does, making it easier for many drivers to get inside.
There is a six-speed automatic transmission equipped on the 2021 Lexus GX, while there is an eight-speed automatic transmission on the 2021 X5.
You'll get three rows of seating in the 2021 Lexus GX as standard, but there is only two rows standard in the 2021 BMW X5, making the 2021 GX more versatile than the 2021 X5.
When you are looking for more cargo space behind the second-row seating, you will want to choose the 2021 Lexus GX instead of the 2021 BMW X5 to bring along all your gear and equipment.
Rear passengers might enjoy the 2021 Lexus GX more thanks to having a rear dual-screen entertainment system available, something that isn't an option for the 2021 BMW X5.
Each model comes with a wide range of safety features, but the 2021 Lexus GX also comes with trailer sway control, a feature that isn't on the 2021 BMW X5.
Both models keep their cabin comfortable with dual-zone climate control standard to help you get through any adventure with ease.
Power-reclining and folding third-row seats make the cabin of the 2021 Lexus GX easily accessible, and the 2021 BMW X5 doesn't offer a similar feature.
The Lexus GX comes with Lexus Enform App Suite for infotainment control, and the 2021 BMW X5 has iDrive.
The 2021 Lexus GX is adventure-ready with four-wheel drive as standard; all-wheel drive is available on the 2021 BMW X5, but you need to upgrade from the front-wheel drive base model to have it.