*Photos show the Lexus 2023 model lineup - No 2024 Lexus GX photos available
Large and In Charge: A Look at the Upcoming 2024 Lexus GX
Large SUVs are popular for Kansas City drivers who need to prioritize interior space. The 2024 Lexus GX has had some small facelifts, but this is the first time it has entered a new generation. We look forward to sharing details to help you decide if it's worth the wait. Allow us to introduce the second generation of the 2024 GX, and feel free to contact our team for more information about upcoming Lexus models.
We don't expect the trim lineup to change too much for the 2024 GX. The current lineup includes the Base, Premium, and Luxury levels, each with unique features that will be improved for the next generation.
Make an Inquiry
* Indicates a required field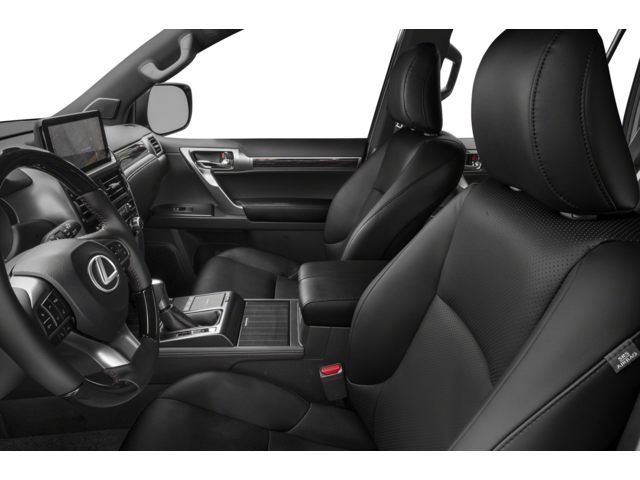 *Photos show the 2023 Lexus GX model - No 2024 Lexus GX photos available


A Cabin You Can Rely On
As one of the largest SUVs in the Lexus lineup, the 2024 Lexus GX ensures you have room for your family, friends, and pets. The second row of seats can be a bench or captain's chairs, allowing you to decide which suits your needs. Multi-zone climate control has quickly become the norm for SUVs, and we expect to see it on the 2024 Lexus GX.
Multiple upholstery options allow you to decide which premium material is right for your cabin. With durable, comfortable, and luxurious options, it will be easy to see how you can build a 2024 Lexus GX that matches your preferences.


Bold and Refined Style
The 2024 Lexus GX continues to be a bold SUV with a commanding silhouette. While we're limited to only a few glimpses of what the 2024 GX looks like, we know it has new sculpts in its hood and slim headlights. It continues to have a truck-like design that instills confidence wherever you go.
The second image of the 2024 Lexus GX is a rear tailgate with a lightbar. The picture highlights the capabilities of the GX, having mud slung across the rear to let you know that it maintains its spot as an off-road SUV you can depend on through any conditions you might encounter.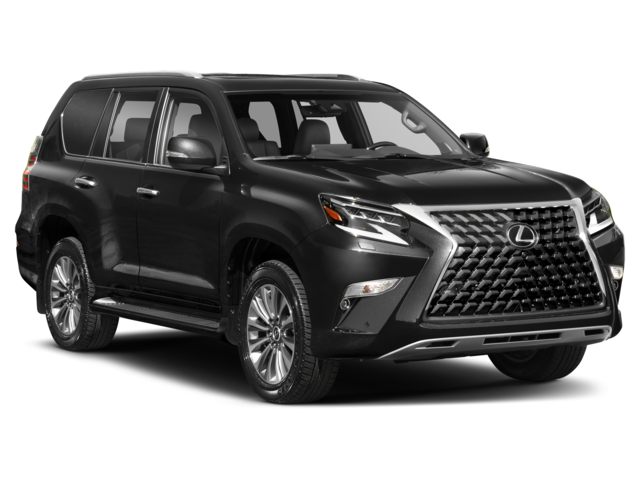 *Photos show the 2023 Lexus GX model - No 2024 Lexus GX photos available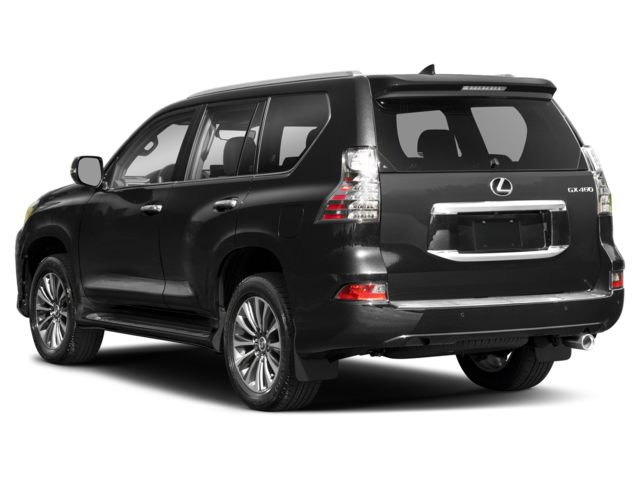 *Photos show the 2023 Lexus GX model - No 2024 Lexus GX photos available




Advanced Features to Rely On
There are many safety features in the Lexus lineup to help you stay confident wherever you go. The 2024 GX is expected to improve many of the Lexus Safety System+ features, giving you features like Blind Spot Monitoring, Intuitive Park Assist, and more.
Listening to your favorite songs makes driving more entertaining. The GX will likely have intuitive smartphone integration that lets you tap through menus to find the songs and apps you want for your time in the driver's seat. A sleek screen will rest on the dashboard, allowing you to navigate the system without spending too much time looking away from what's ahead.


Enjoy the Time You Spend Driving
Buying a large SUV doesn't mean you need to settle for a boring or generic driving experience. The 2024 GX - and all the new Lexus SUVs - have an athletic and entertaining performance to complement their style. We don't have details about the new powertrain, but many similar models have replaced their V-8 with a twin-turbo hybrid powertrain. We're eager to see if Lexus follows the trend with the dynamic hybrid or if they stick with a heart-pumping V8.
The Lexus GX is designed with body-on-frame construction to be more rigid, which helps it while off-roading. Other SUVs have chosen a unibody construction instead because it improves highway driving, but the Lexus GX wants to be a powerhouse you can rely on for any occasion.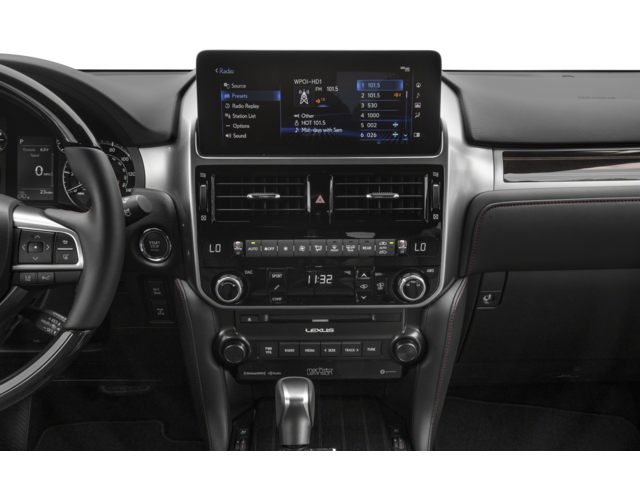 *Photos show the 2023 Lexus GX model - No 2024 Lexus GX photos available
Research Lexus Models:
ES,
ES Hybrid,
 GX,
IS,
IS 500,
LC,
LS,
LX,
NX,
NX Hybrid,
 RC,
RX,
RX Hybrid,
RZ,
UX
,
UX Hybrid
View New Lexus Inventory